Breathing deeply. Moving freely. Feeling balanced and calm.
This is your body's natural state. Physical and mental stress wind us up and inhibit the body's ability to heal. Regular massage is not just a well-deserved treat: it helps you to live to your full potential.
Since 2006, I have worked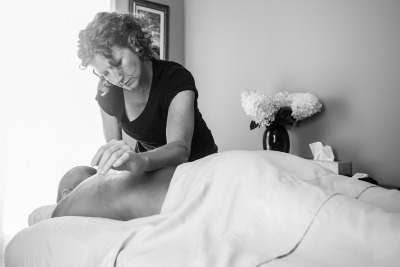 with clients to achieve their goals of pain relief, reconnecting to their bodies, and succeeding at sports and recreational activities. My clients range from triathletes to the elderly to pregnant women, and each session is customized with techniques including myofascial release, trigger point therapy, stretching and reflexology. While deep tissue work is my specialty, I am skilled at intuiting the techniques, pressure and pace that will best customize each massage.